Dread of destitution influenced me to thoroughly consider of box – D'banj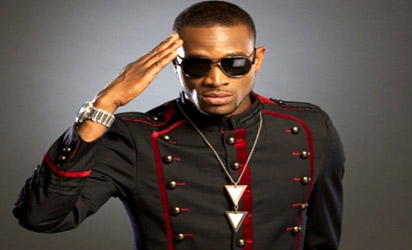 Nigeria's music star and business person, Oladapo Daniel Oyebanjo (a.ka. D'banj) says dread of destitution made him to thoroughly consider of the crate to make riches
Nigeria's music star and business person, Oladapo Daniel Oyebanjo (a.ka. D'banj) says dread of destitution made him to thoroughly consider of the crate to make riches, asking adolescents to go with the same pattern.
D'banj said in Lagos on Wednesday that Nigerian young people must go the additional mile, be inventive and have another viewpoint to be applicable and make riches.
He talked at the 2018 Social Media Week (SMW) Lagos which started on Monday. D'banj talked on the theme: "Changing the Game: Artistes are pioneers". The music star said that notoriety won't not bring riches but rather thoroughly considering of the case will.
"The dread of being poor made me to thoroughly consider of the case to make riches for myself and stay important. "Popularity won't promise you cash; notoriety won't give you riches, yet it can give you what you require in the event that you channel it appropriately. "Diverting your notoriety appropriately to make riches is another preferred standpoint that stands you out," D'banj said. He said that it was high time artistes made brands for themselves and be ministers of their own image.
Mr Uzoma Dozie, Managing Director, Diamond Bank Plc, said that the bank would put resources into artistes if data and information accessible on their income stream would be accessible. Dozie called for polished methodology in the music business particularly as more individuals would go advanced.
"What you do to rouse individuals and how you do it make a difference," he said. The Social Media Week Lagos is at present in its 6th release with the topic: 'Nearer'. The occasion which will end on March 2 is highlighting talks covering the eventual fate of the media, tourism, administration, sexual orientation incorporation, stimulation and developing thoughts and patterns over the globe.(NAN)